Here we are on day 4 of Earrings Week, featuring some components from Michael's Industrial Chic line. Today you get a two-fer!
I haven't purchased much of this line but these twisted links were interesting. I also like their bezeled rings which I have several of to fill with resin but in general this line is sadly not my style. Definitely interested to see what other people make of it, however! I am always surprised by how people use supplies differently.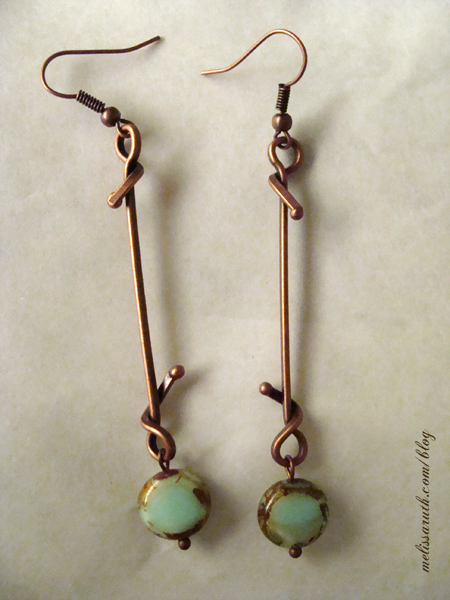 First up I used these long links for some lengthy earrings. The pale aqua Czech glass at the bottom are attached with ball headpins (my favorite, what can I say?).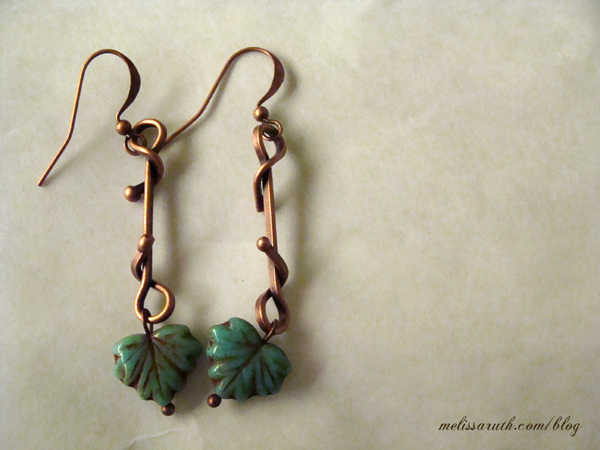 These earrings use some of my extremely precious and uber-hoarded pressed Czech glass leaves. I have a hard time parting with them. I'm not sure why, it's not like they're very expensive or anything. I just like to keep them! They are my precioussss, I guess.
Next time: Fancy Filigree!