I know, I know… The updates are few and far between these days. But here's a sampling of what I've been up to this summer!
In May: Malvina's baby shower –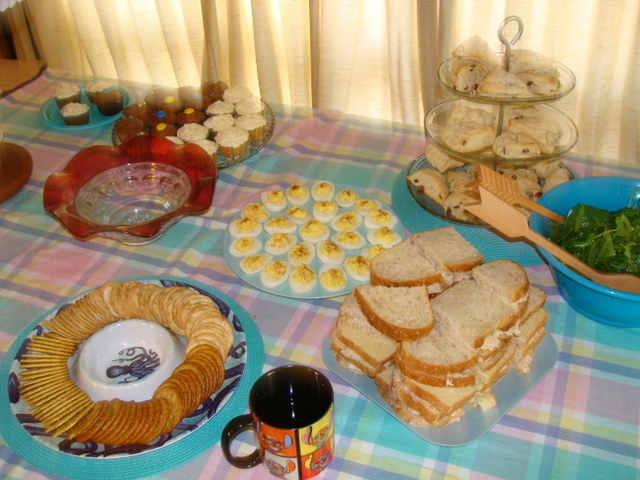 Look at all that delicious flavor! Or, it would be that now I see the cheese ball is missing. Huh. Anyway, the food seemed to go over well with the guests. I was worried that there wouldn't be any parking, but it was literally the only day this entire year (that I've noticed) that the visitor parking across the street from my house was totally free. Go figure.
We had a mini high school reunion –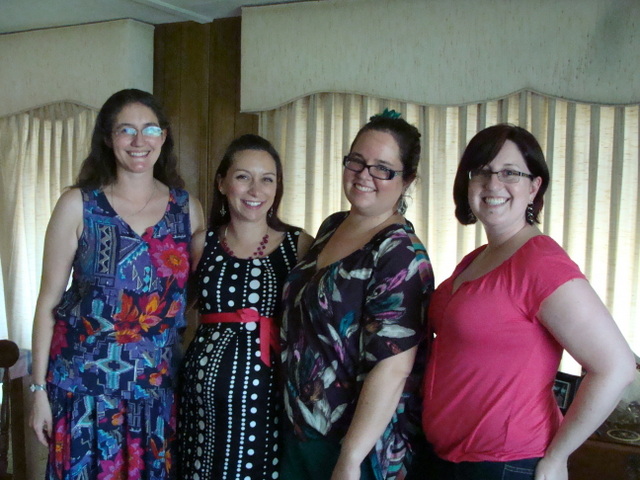 And then the baby was born about six weeks later!
In June:
I (and my dad) repainted my living room. We removed the valances above the curtains (see above pic – aren't they awful??) and it was a lot of work and a big construction disaster for about a week. I learned I can't live without curtains; it creeps me out.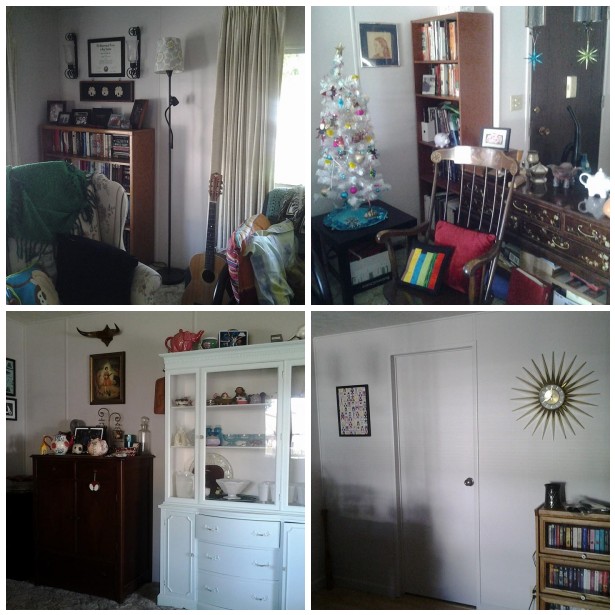 Yes, I didn't take down my Christmas tree. From 2009. 😉
I think this is the first time I've posted the china cabinet on here. I refinished it in the fall of 2012 – that was a big job too. I still should paint the handles. Ah well, eventually. One of my coworkers saw these pictures and said… "You have a lot of stuff." I just laughed.
In July: birthday and box game at the A's.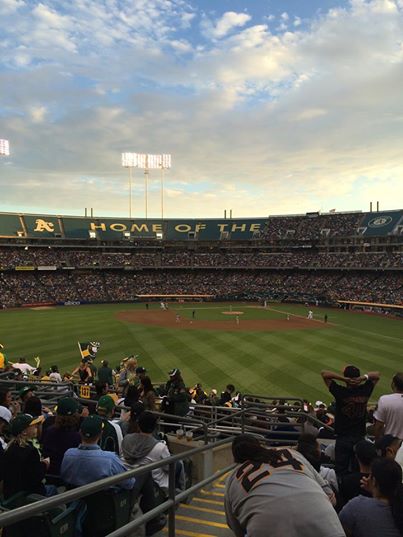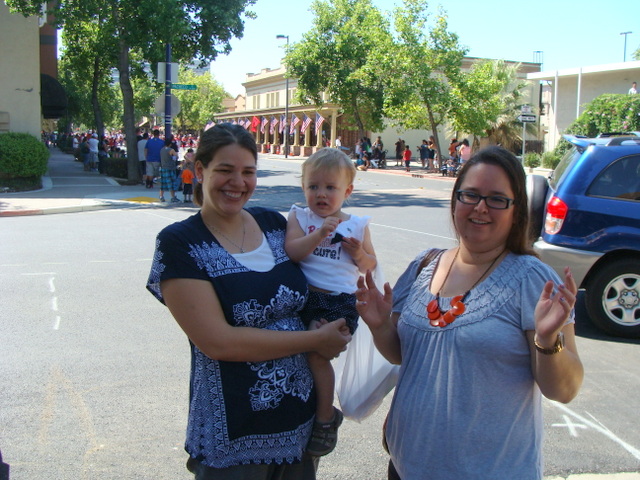 Met up with Felicia on the 4th (my birthday weekend) for breakfast, and Sarah and Bill for dinner on the 5th. Had a great birthday dinner with the family on the 4th – my mom parents got me a Fitbit! And Abby got me Season 1 of Game of Thrones… it makes so much more sense after watching 4 seasons, haha.
And now it's August. I'm actually knitting a sweater, so I think I might document that later. Unless I get eaten by alligators next week… stay tuned!