Knitted some baby socks for the first time for Ms. Boo Belle. The little lady is still a bit too little for them, but the important thing is that they fit, or will fit, eventually: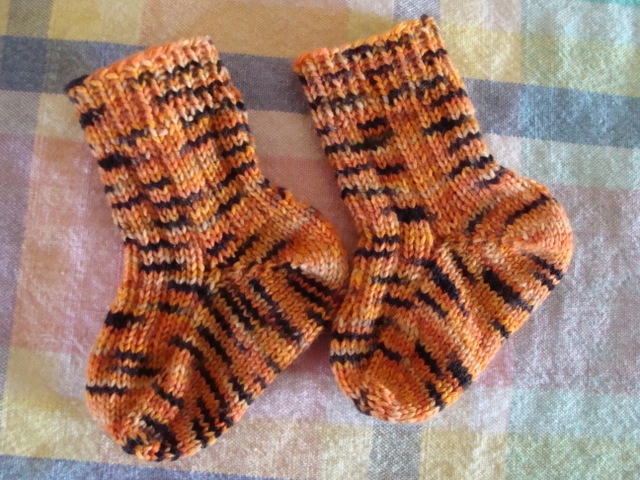 Yarn: Knitpicks Stroll Handpaints in Tiger (discontinued colorway, sadly)
Needles: Ehhh, 2 US probably??
I also made myself some fingerless mitts out of this yarn earlier this year but I haven't taken a picture of them yet. I will have to do that.